Here are some examples of the beautiful puppies Dublin has produced: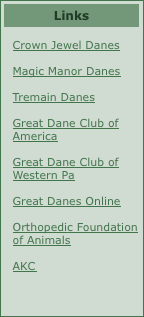 Puppies from
"Dublin" Ch. Saravilla DND's Toast V Dublin

Dublin and Vanits Echo V Saravilla's Pups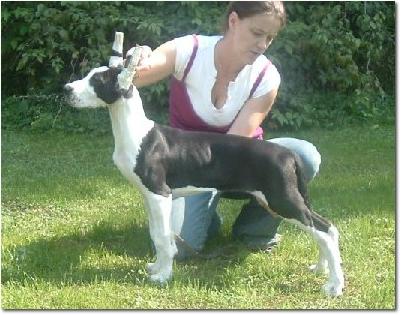 Saravilla's Pride and Joy V Crownjewel "Vaugn"
Breeder Mimi Kim and Angela Woodson
Owned by Rebekah Mursencavage and Mimi Kim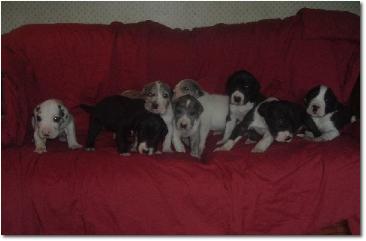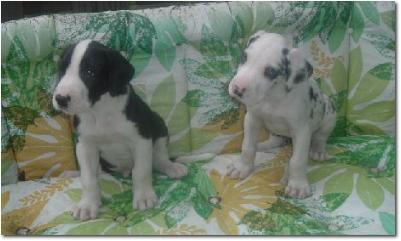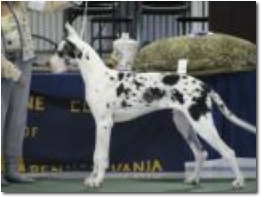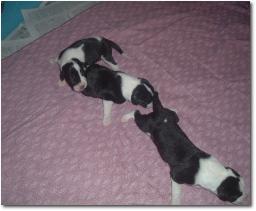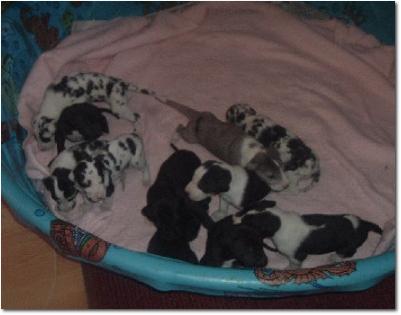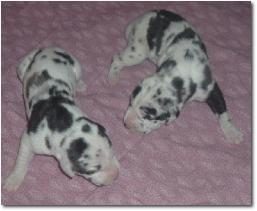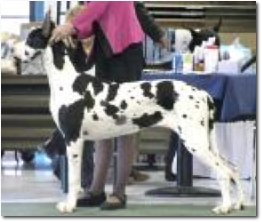 INTL Puppy Champion Mientcat's A Cut Above V Saravilla "Diamond"
Pictured at 9 months. Owned by Cat Mient
Dublin and Sabra's Alashanee's Pups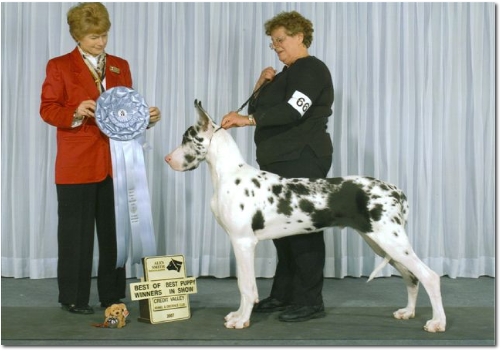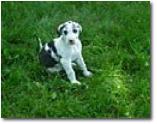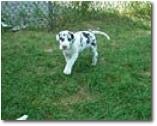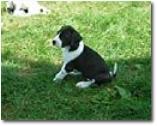 Dublin and Ohana's Why Can't You Be True Pups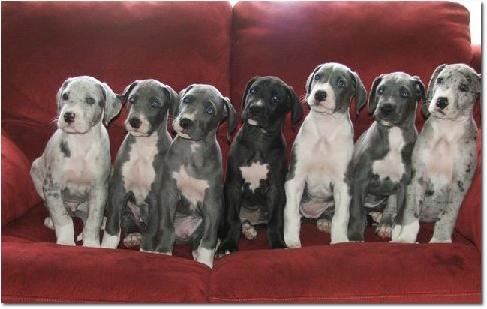 These beauties are out of Dublin and Stacie Leaphart's girl, Ohana's Why Can't You Be True. It was truly a "blue Christmas in July!" Dublin carries one blue gene in his 8th generation, as does the dam of this litter. Since both parents carry for blue, these pups are the result.
Saravilla's Showin' No Shame "Shamus" pictured at 8 months
Owned by Hayley McLean and Mimi Kim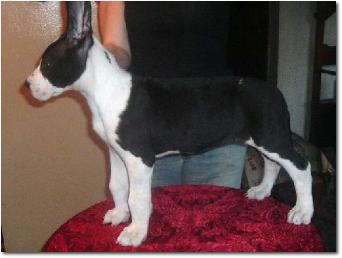 "Jewel" at 8 weeks, out of Dublin and Emma
Sabra's Bond at 7 months going Winners Dog and Best Puppy in Show
Owner/Breeder: Raisa Grinevsky Sabra Danes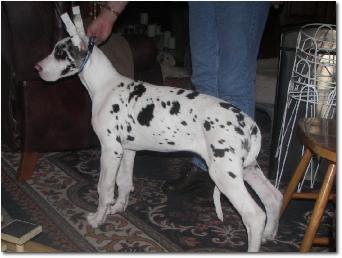 DND's Carolina Son V Saravilla out of Dublin and Emma
Breeder: Susan Dunlow and Mimi Kim
Owners: Mimi Kim, Susan Dunlow and Rebekah Mursencavage
INTL Puppy Champion Saravilla's Kiss Me I'm Irish "Kally" Pictured at 7 months. Owner: Diana Deonofrio and Mimi Kim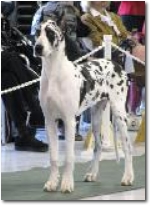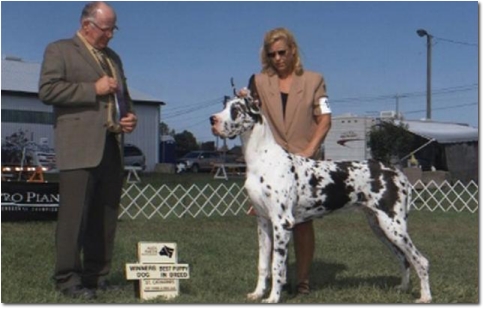 3Painted Meadow's Covenant of Silence, "Caleb" Pictured at 10 months.
Breeder/Owner/Handler: Lisa Harm
Ch. Tremain's Irish Tradition, "Jamie" out of Ch Dublin and Isabelle.
Finished at 18 months.
Owned and bred by Christine-Cole Misko and co-bred by Mimi